Implementing SDG
Life of land & below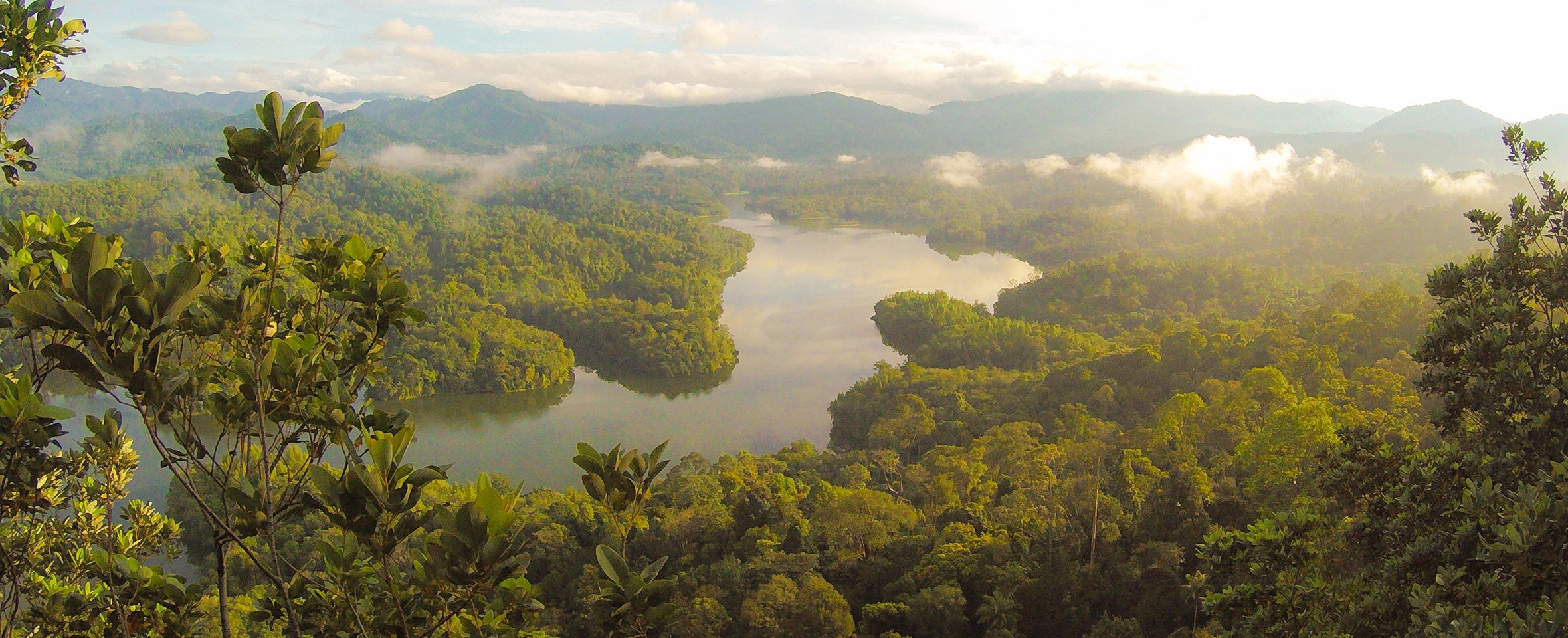 Making Finance work with Nature
Alongside with climate change, the evidence of the 6th massive extinction of natural species and the loss of biodiversity caused by man activities is one of the most important threat and challenge for human kind. Climate change is certainly one of the drivers of this extinction. But the economic activities (expansion of agriculture, extractive and manufacturing industries, transport and building sectors, urban settlements, etc.) put also severe pressure on natural  resources, landscapes and ecosystems services, with an estimated loss value of US$ 20 000 billion per year linked to such degradations.
As a club of national and regional development bankers, our community faces two major challenges:
If designed without accounting their impact on nature and natural habitats, the supported projects may harm biodiversity to a tremendous extent. In respect to the 

Sustainable Development Goals (SDGs)




 approved by our respective governments our business models would more and more assess the long term impact on nature of the investments we support.

Biodiversity and human activities are closely linked. Mainstreaming of biodiversity – that is, maximizing ecosystems co-benefits of sectoral investments – has great economic potential, with an estimated 125 000 billion US$ of services provided yearly in natural resources and regulations, while 60% of the ecosystems providing such services are being rapidly degraded . Hence, investing in sustainable ecosystems and natural resources management requires a holistic shift in the finance sector decision making. It implies a close cooperation between banks, their clients and the territories where they are investing, so that investments decisions contribute both to create value and to the ecological transition. "Making finance work for nature" is a responsibility of financial institutions.
The renewal of Aichi's commitments – Strategic Plan for Biodiversity 2011-2020 – adopted under the Convention on biological Diversity (CBD). A post-2020 global biodiversity framework is negotiated and to be adopted at the Fifteenth Meeting of the Conference of the Parties to the Convention on Biological Diversity (COP15) will be hosted by China in 2020. It shall set a long-term goal for biodiversity (2050) and, as for combating climate change, new key parameters for development, societies and finance.
IDFC members can play an influential role in offering a renewed approach in conducting their business with both concern for nature and anticipation of new concerns and opportunities. After all, they will be key implementers of future international agreements within the post-2020 global framework on biodiversity.
IDFC Role in Nature & Biodiversity Conservation
Collectively the IDFC members hold a wealth of knowledge, innovations, experiences, good practices and flagship operations that may inspire one another and fast track responses aligned to the scale of the challenges. In line with IDFCs "raison d'être", a "Finance for Nature" (FfN) group of professionals from IDFCs institutions could work together to share experiences and focus on generating solutions that can work at scale. As a starting point, the group may focus on four key issues:
Sharing knowledge and develop the vision through short term and long term solutions
A first step could be to share knowledge on key biodiversity issues, existing initiatives and trends, as well as international commitments. This would help build a common understanding of what benefits are attached to financing a pro-nature economy and what finance tools, instruments and safeguards are required for IDFC members. Then, we could develop a vision on short-term and long-term responses the IDFC members could offer to implement together with their clients to contribute to the international efforts.
Reporting methodologies on financing for biodiversity
Multiple approaches are being developed to measure and assess how much is indeed being spent on intentional biodiversity positive outcomes. But there might be differences in definitions or methodologies that may lead to a lack of consistency.
On that segment, a working objective of the group could be to map methodologies used by IDFC members with regards to biodiversity and financing a pro-nature economy and recommend improvements towards harmonization and progress. This work would take into account relevant international discussions (CBD, IPBES, IUCN…) and learn from IFDC working group on climate. The objective is not to invent new tracking and accountability systems, but rather to gather information about current practices within the IDFC and the broader development finance community (MDBs among others), share good experience, use, optimize and collectively agree on best options for tracking methods (including developing indicators and targets).
Evaluate biodiversity impacts of investments
Implementation of safeguards to prevent and mitigate negative impacts of projects on nature and eco-systems is a must. Building on relevant tools and experiences, our group could work together to develop a development impact assessment tool for our clients and investors, helping them to strengthen their capacities to evaluate their investment impacts, both negative and positive, on ecosystems and biodiversity.
Promote Biodiversity in sector-based investments and pro-nature economies
Invest specifically on the protection of ecological infrastructures such as key green corridors, wetlands or forest areas (sustainable land or water resources management practices, ecosystem-based infrastructures for sanitation or floods risks protection, land-planning, etc.) is also part of the activity of some IDFC members. The group could collect information about existing practices and tools supporting such efforts to mainstream biodiversity into sectoral approaches, share lessons and eventually develop a common approach.
Organization of work
The FfN working group would be facilitated by two co-leaders. The IDFC Secretariat would provide support to conduct relevant studies, organize workshops and conference calls among FfN working group IDFC members.
Synergies should be sought with relevant initiatives on COP15 preparation processes and on conservation and green finance. This would send a positive signal to governments, that IDFC members are ready to support implementation of the future commitments in the field at local and national levels, together with governments, private sector and civil society organizations, as it is the case for the Paris Agreement on Climate Change.
Expected Roadmap & Outcomes
2019 January – Launching of a benchmark on IDFCs member's institutions on biodiversity financing reporting and impact evaluation methodologies: the results of this survey will be shared as a basis for discussion among the members of the "Finance for Nature" group in order to foster members' exchanges on this issue. It will allow the working group to develop a better understanding of the existing tools/methods/debates relevant to the group, identify opportunities to adopt best practices, common approaches or develop new partnerships to make finance work for nature;
Spring 2019: Organization of the 1st workshop of the IDFC members to share a common understanding of key biodiversity issues and commitments, what it does mean for development bank; to discuss key results from the benchmark and share practice experiences among participants, learning also from the experience on climate action in financial institution, and finally to agree on key outputs. It could be completed by a field visit by the hosting member.
Fall 2019: Organization of the 2nd workshop to review of the best options that could be adopted for implementation by IDFC members (tracking methods, impact evaluation methodologies, etc.).  
2020 June: Presentation of this IDFC initiative at the IUCN World Conservation Congress (Marseille, France)
2020 December: Presentation of the IDFC Initiative at Convention on biological Diversity COP15 on a common approach on tracking method for biodiversity financial commitments and a biodiversity investment impact evaluation and, possibly, announcements on resources mobilization for the post-2020 global biodiversity framework.
2021: Dissemination of an IDFC tracking method for biodiversity financial commitments and a biodiversity investment impact methodology, training sessions of IDFC members.