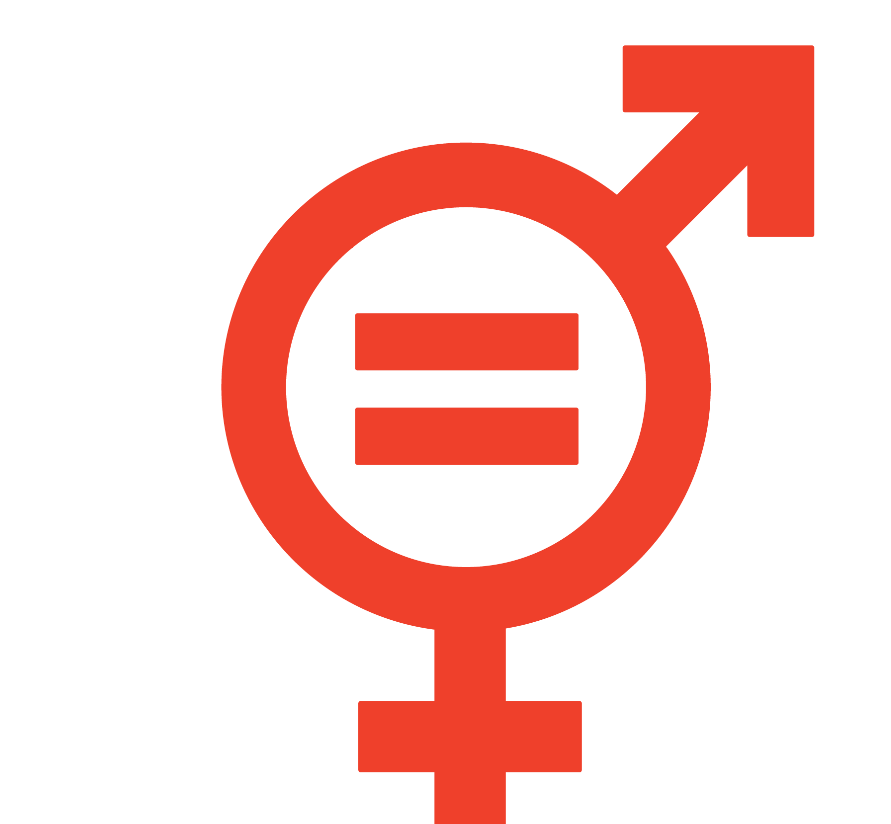 Implementing SDG
Gender Equality
Achieve gender equality & empower all women and girls
Background
Gender equality today is widely regarded as a key catalyst for sustainable development, economic growth and fight against poverty across the world. Raising awareness and ensuring commitment to close persistent gender gaps are especially critical for developing economies given the documented increases in (i) productivity and (ii) savings to be funneled to investments, which in turn boost economic growth among other benefits. In this respect, international development finance community is well suited to play a significant role in fostering gender equality.
For the OECD countries, calls have been launched to enhance gender equality in education, employment, entrepreneurship and public life through legislation, policy, investment, monitoring and campaigns. While women's labor force participation rates have relatively improved over the past few decades, women are still less likely than men to be in the workforce across the OECD. These trends in the labor market are reflected both in public life and in the private sector. An OECD report named "The Pursuit of Gender Equality" (2017) emphasizes some key policy areas and outlines significant policy changes in member countries over the last few years.
While Gender Equality is a key factor to leverage sustainable and inclusive development in all countries, development banks have a unique role to play. In this context, in September 2017, the IDFC members collectively decided to form a Working Group, under the impulsion of TSKB, echoing the "Sustainable Development Goal 5 – Gender Equality"
Firstly, the Working Group focused on UNDP's Gender Equality Seal themes including eliminating gender-based pay gaps, increasing women's role in decision-making processes, enhancing work-life balance, enhancing women's access to non-traditional jobs, and eradicating sexual harassment at work. Within Members' internal institutional practices, the Working Group conducted an analysis of policies and strategies to promote gender equal opportunities in terms of career development, recruitment, training and social welfare infrastructure and to seek solutions how to address the ongoing challenges that they are facing.
The Working Group has also been committed to explore the operational dimension of Gender Equality in order to increase external impact and to raise awareness on gender equality and women employment in public or private sector.
IDFC collective commitment on Gender Equality and Gender Equity
With the view to pursue the effort on Gender Equality, IDFC released a Joint Statement on Gender Equality and Gender Equity during its Annual Meeting held in Washington D.C in October 2019. This Joint Statement highlighted IDFC members' commitment via both internal and external policies for gender equality and gender equity issues, which are key catalysts for sustainable development.
Concrete examples of commitments on Gender Equality are already existing such as TSKB-AFD partnership to improve gender equality in the workplace through financial intermediary. This projects has shown concrete results such as through the case of a dairy company near Istanbul, in Turkey that, with the common support of TSKB and AFD, is taking active steps to fight gender inequality by hiring more women and raising the awareness of its employees:"Turkey : At the Factory of Gender Equality"
In order to reinforce the role of development banks in the funding of an inclusive and sustainable economy taking into account gender equality as one of its strategic priorities, IDFC has mandated a study aiming at strengthening members individually as well as the Club collectively. In the light of the COVID pandemic and of climate change, the study will address the role IDFC members can play as development banks in society's ability to pivot quickly in order to rebuild society using a gender development finance lens.
During the Finance in Common Summit, held on November 12th 2020, the Turkish Industrial Development Bank,  TSKB, chairing the IDFC Gender working group,  led the High level event "Development Banks as Actors for Change Towards Gender Equality ". This event was the occasion to launch the Paris Development Banks Statement on Gender Equality & Women's empowerment  signed by 11 IDFC members over total of 26 members, but also by other development banks such as members of the 2X Challenge, multilateral development banks and regional associations of development banks, opening a new opportunity for dialog with a broader community of actors.
The FiC Summit also allowed TSKB to showcase Esit Adimlar  a digital framework that emphasizes the importance of equality between women and men in business life & encourages companies towards gender equality.