Implementing SDG
Biodiversity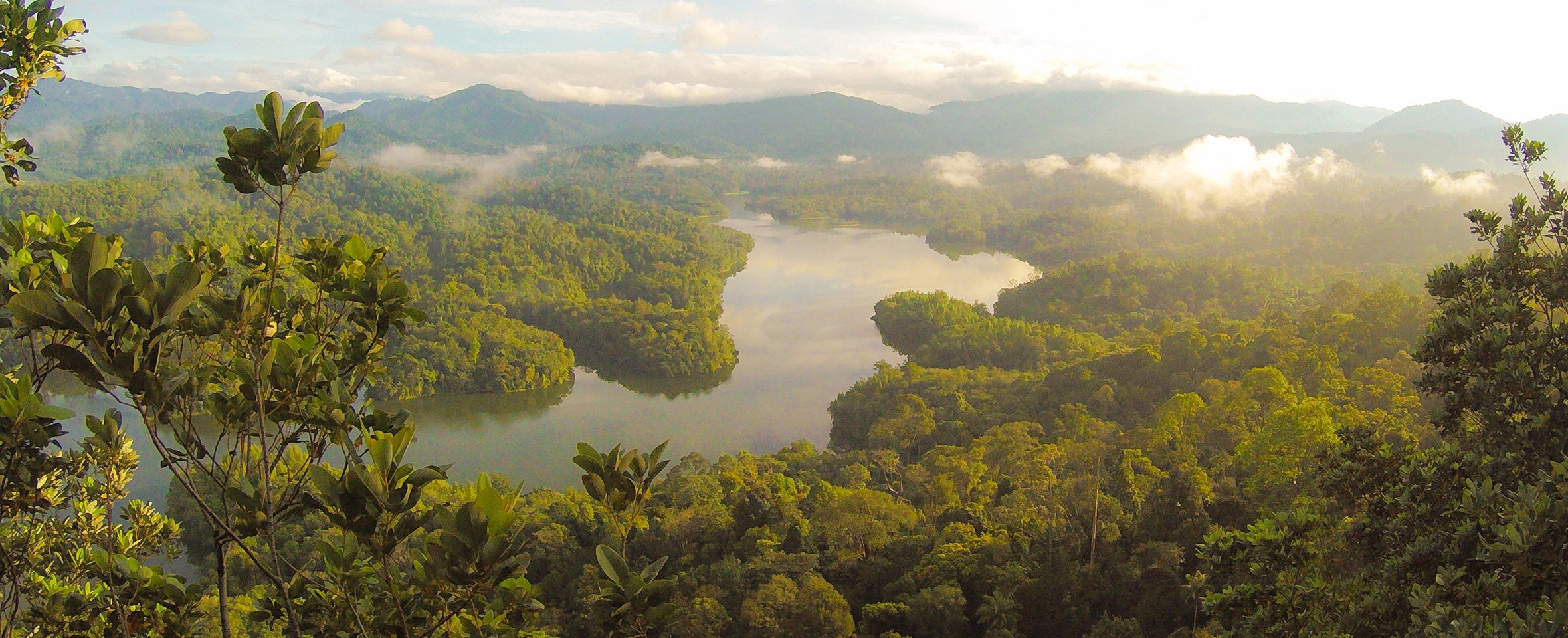 Biodiversity
A global political sequence for biodiversity is currently underway with the renewal of
Aichi's commitments
– Strategic Plan for Biodiversity 2011-2020 – adopted under the Convention on biological Diversity (CBD). A post-2020 global biodiversity framework should be agreed at CBD-COP15, which has been delayed to 2021 due to the COVID crisis.
This framework shall set a long-term goal for biodiversity (2050) and, as for combating climate change, new key parameters for development, societies and finance. Resource mobilization is key to build inclusive and equitable transformative changes that will halt biodiversity loss. While the Aichi Target agreed under the CBD on mobilizing resources for biodiversity is one of the unmet objectives, more than ever it is strategic to the success of the post-2020 global biodiversity Framework.
The current amount of biodiversity finance is around US$ 78-91 billion per year (national, international flows such as ODA, compensation, charities etc.). A large majority comes from national budgets of developed countries (67 billion $), followed by ODA (3,9 – 9,3 billion dollars) and the private sector (6,6-13,6 billion dollars). Nevertheless, US$ 700 billion a year are needed for conservation and sustainable use of ecosystems and natural resources in general. A large part of these costs corresponds to the maintenance of natural capital and its services (fish, wood, soil, sustainable agriculture, water, etc.). Yet, there is an urgent need for generating additional resources while enhancing the effectiveness and efficiency of resource use and reducing or redirecting those causing harm to biodiversity . The general objective before the CBD-COP 15 is to define the best strategies to ramp up these resources for the next decade and until 2050 (which is the long-term horizon currently discussed in the context of COP15).
IDFC members can play an influential role by offering a renewed approach in conducting their business, mainstreaming biodiversity in their funded operations and supporting biodiversity positive investments. As development bankers, they face three major challenges:
• Ensuring that their operations/investments do not harm ecosystems and biodiversity : reducing or redirecting resources causing harm to biodiversity is identified as one of the three key components of a renewed resource mobilization strategy within the future global biodiversity framework. The measurement and the management of impacts and risks for biodiversity and ecosystems of projects surely help mitigating global systemic risks. Development banks should address the direct drivers of biodiversity loss by mitigating negative impacts on biodiversity of projects/investments (strengthening the exclusion lists, implementation of environmental and social safeguard policies and off-setting procedures).
• Increase biodiversity positive investment: Maximizing ecosystems co-benefits of investments has great economic potential, considering the estimated yearly value of US$ 125 000 billion of ecosystem services provided to humanity, and the fact that 60% of the ecosystems providing such services are being rapidly degraded . Investing in sustainable ecosystems and natural resources management implies a close cooperation between financial institutions, their clients and the territories where they are investing, so that investment decisions contribute both to create value and to the ecological transition.
• Disinvesting from harmful sectors: development banks would need to set new requirements for a better selectivity of their investment decisions in favor of operations that contribute to the up-coming post 2020 Global Biodiversity Framework, as they did for the objectives of the Paris agreement and the SDGs.
IDFC Members combine forces to MFW4Nature 
Collectively the IDFC members hold a wealth of knowledge, innovations, experiences, good practices and flagship operations that may inspire one another and fast track responses aligned to the scale of the challenges. In line with IDFCs "raison d'être", a " Making Finance Work for Nature" (MFW4N) group of professionals from IDFCs institutions could work together to share experiences and focus on generating solutions that can work at scale.
At the launch of the group in 2018 four key issues have been set:
1.Sharing knowledge and develop the vision through short term and long term solutions
2.Reporting methodologies on financing for biodiversity
3.Evaluate biodiversity impacts of investments
4.Promote Biodiversity in sector-based investments and pro-nature economies
The first IDFC Common Position Paper on Biodiversity
On November 12th,  2020, during the Finance in Common Summit High Level Event "Building Back Better with a Biodiversity-Positive Economy", the Club announced the first ever IDFC  common position to harness the power of Biodiversity for building a more inclusive and resilient future. IDFC members stress that massively investing in the conservation, sustainable use and restoration of biodiversity is more than ever vital.
While nature underpins our economies and societies, its dramatic degradation is increasing the risk of triggering systemic crisis such as the COVID-19 pandemic. Yet, efforts to preserve, sustain and restore our natural assets only receive less than 0,1% of global GDP.
The environmental agenda and the development agenda are one and the same.
Acknowledging the role of public finance in transformational changes to stem the loss of biodiversity and make a long-term economic recovery possible, IDFC members have joined forces and agreed on a common position to maintain natural capital and develop a biodiversity-positive economy. IDFC members will strive to make finance work for Nature by:
Increasingly mobilizing finance and mainstreaming biodiversity into key economic development sectors,

Keeping mitigating negative impacts and risks on biodiversity,

Developing positive biodiversity impacts in their investment portfolios,

Better assessing biodiversity value, measuring impacts and risks on Nature and counting biodiversity contributions and co-benefits,

Actively exploring all opportunities to contribute to achieving the objectives of the future Post-2020 Global Biodiversity Framework.
IDFC Benchmark Report on  Biodiversity Practices of Development Banks
Tracking biodiversity investments will require the strong approaches and methodologies IDFC and the broader finance community are working on. By doing so, the expected effect is to mobilize both public and private resources towards biodiversity-oriented objectives at new scales, and to support the Global Biodiversity Framework due in Kunming at COP15 in 2021. Read the full IDFC Benchmark Report on Biodiversity Practices of Development Banks
The next steps will be for the Club to pursue the work on tracking method and impact evaluation for biodiversity finance and contribute to the outcomes of the forthcoming IUCN World Conservation Congress (Marseille, France) and then at the Convention on biological Diversity COP15, to be scheduled on the second quarter of 2021 in Kunmin, China.
IDFC Working Group on Biodiversity deliverables