Implementing SDG
Reducing inequalities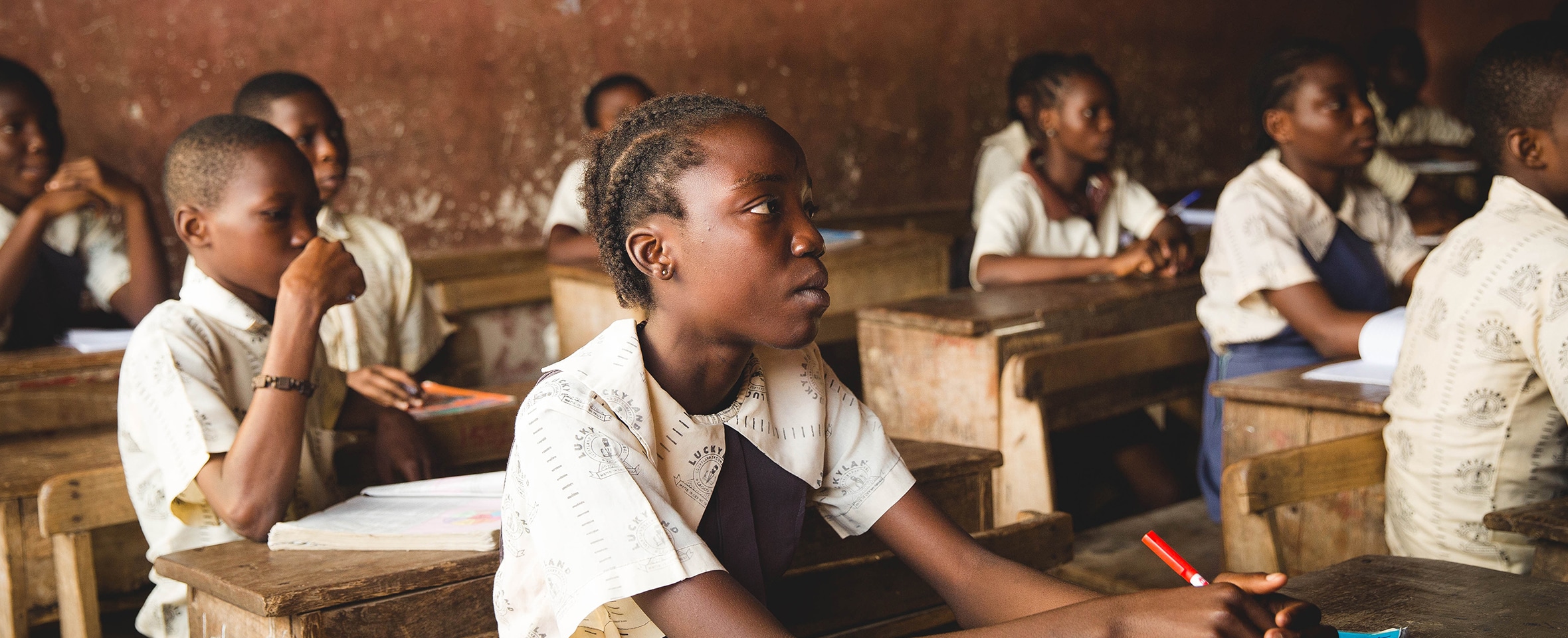 Reduce inequality within and among countries
Gender Equality – Achieve gender equality and empower all women and girls
In September 2017, the IDFC members collectively decided to form a Working Group to follow the "Sustainable Development Goal 5 – Gender Equality" with a strong focus on IDFC members. The current members of the Working Group, which is open to the interest of all IDFC members, are AFD, Bancoldex, CAF, DBSA, KfW and TSKB. TSKB acts as the coordinator of the group.
The objective of the Working Group is centered around UNDP's Gender Equality Seal themes including eliminating gender-based pay gaps, increasing women's role in decision-making processes, enhancing work-life balance, enhancing women's access to non-traditional jobs, eradicating sexual harassment at work and using inclusive, non-sexist communication tools.
Background
Gender equality today is widely regarded as a key catalyst for sustainable development, economic growth and fight against poverty across the world. Raising awareness and ensuring commitment to close persistent gender gaps are especially critical for developing economies given the documented increases in (i) productivity and (ii) savings to be funneled to investments, which in turn boost economic growth among other benefits. In this respect, international development finance community is well suited to play a significant role in fostering gender equality.
For the OECD countries, The OECD Gender Initiative was launched in 2010 which examines existing barriers to gender equality in education, employment, and entrepreneurship. The 2013 OECD Gender Recommendation and the 2015 OECD Gender Recommendation in Public Life, which are rooted in the OECD Gender Initiative, call on adherent countries to enhance gender equality in education, employment, entrepreneurship and public life through legislation, policy, investment, monitoring and campaigns.
According to the report on the implementation of the OECD Gender Recommendations, gender gaps in education feed into gender gaps in employment. While women's labor force participation rates have relatively improved over the past few decades, women are still less likely than men to be in the workforce across the OECD. These trends in the labor market are reflected both in public life and in the private sector.
IDFC Partnership in improving gender equality in the workplace
Moreover, indicators show that gender gaps increase with age, implying that parenthood plays an important role in gender equality where motherhood typically has marked negative effects on labor market participation, salary and career development.
An OECD report named "The Pursuit of Gender Equality" (2017) emphasizes some key policy areas and outlines significant policy changes in member countries over the last few years, including but not limited to:
Tackling workplace harassment through stronger laws and regulations governing sexual harassment;
Programmes aimed at getting young women into STEM (Science, Technology, Engineering, Mathematics);
Addressing affordability regarding early childhood education and care through increases in subsidies, benefits or rebates;
Measures towards gender balance on boards and in senior management;
Having more women in public leadership roles;
Getting parents to share childcare responsibilities more equally;
Closing gender gaps in access to finance and entrepreneurial skills;
Gender equality in all policy making, in all ministries and at all levels of government;
Adoption of the Sustainable Development Goals (SDGs), particularly Agenda 2030's gender-dedicated goal and targets (SDG5).
At the internal level, the working group aims at analyzing internal policies and strategies of the IDFC Members to promote gender equal opportunities in terms of career development, recruitment, training and social welfare infrastructure and to seek solutions how to address the ongoing challenges that they are facing.
At an external level, the working group intends to refer to internal resources (financial & non-financial resources) for creating external impact and raising awareness on gender equality and women employment in public or private sector.
One of the latest examples of the partnership between IDFC members to improve gender equality is the case of a dairy company near Istanbul, in Turkey that, with the common support of TSKB and AFD, is taking active steps to fight gender inequality by hiring more women and raising the awareness of its employees: "Turkey : At the Factory of Gender Equality"
Refugees and Forced Displacement
IDFC members also join forces in addressing the case of refugees and forced displaced population as vulnerable groups within and among countries. An IDFC working group, led by JICA and with key participants including AFD, DBSA, KfW and TSKB, has been recently created to achieve the following objectives :
Share IDFC members' practices for issues of forced displacement as one of the DFIs' important role
Take stock of lessons learnt, extracting knowledge and experiences and sharing them with DFIs for their future operations
Expected outputs of this working group include report with practical case studies targeted at development finance institutions, humanitarian actors, governments in countries of origins and host communities.