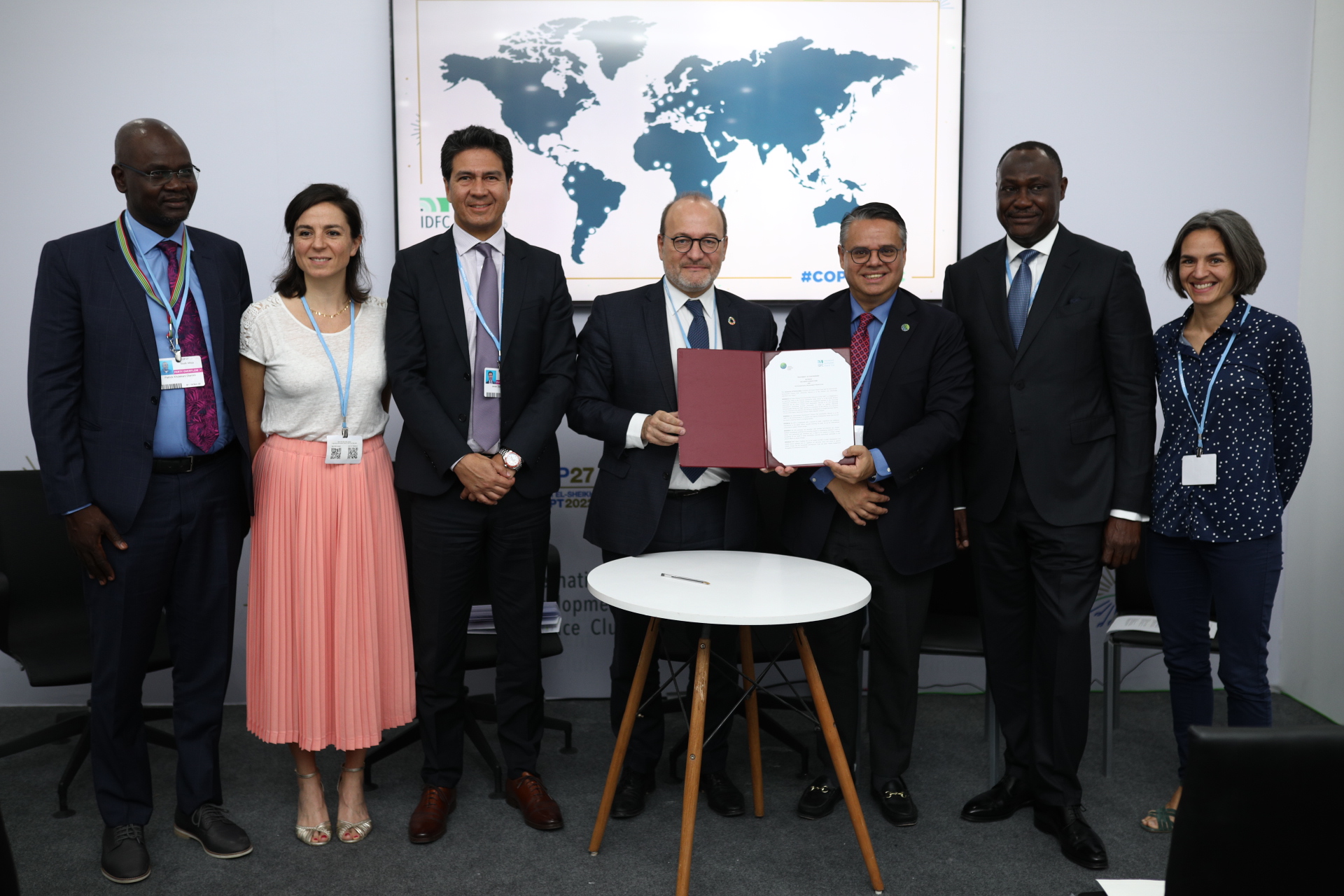 Climate
IDFC and Green Climate Fund extension (GCF) of partnership
9 November 2022
The extension of the partnership between IDFC and the GCF (renewal for 2022-2025) was signed on IDFC Pavilion today.
This partnership is focused on 3 main areas:
Sharing knowledge for climate finance and jointly promote the mainstreaming of climate considerations throughout the financial community:
Facilitating the access to GCF resources with co-financing from IDFC members
Creating a joint advocacy in international fora in climate finance.
The GCF has accredited 35 Public Development Banks (PDBs), 15 of which are IDFC members, making the IDFC the largest group of financial institutions collaborating with the GCF, and key partners in achieving mutual climate finance goals. To date (after the board B34), IDFC members have 28 approved Funding Proposals with USD 2.2 billion committed from GCF and a total project value of USD 7.5 billion.
The side-event "IDFC A key player for financing the transition towards low-emission and climate-resilient development" highlighted  the synergies of the GCF–IDFC partnership to enable PDBs to finance low-carbon, climate-resilient development pathways to their full potential, and promote the achievements of the first partnership (2019-2022): the financial contribution of the GCF Readiness programme to the IDFC Climate Facility ; the joint IDFC-GCF report "A strategic alliance to realize the full potential of public development banks in financing the green transition"; joint participation in international events.