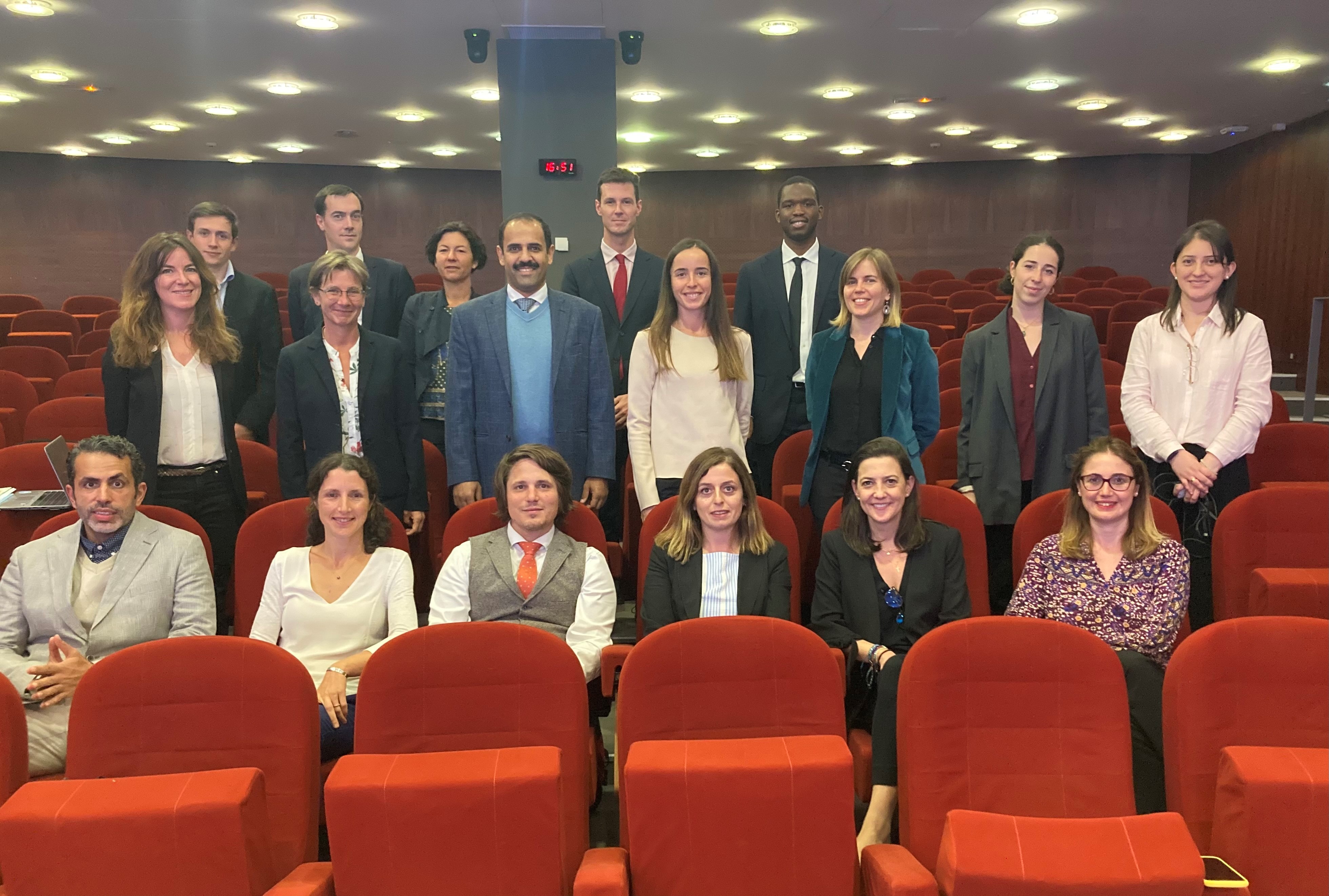 SDGs Achievement
IDFC seminar on SDG alignment with Natixis
21 September 2022
To build on the previous works and align with SDGs, the IDFC launched in July 2021 a dedicated study on SDG alignment with Natixis CIB (Green and Sustainable Hub). The objective was to provide IDFC members with a conceptual framework as well as guidance, tools and processes to help them operationalize the SDGs in their practices. Following the presentation of the final draft report by Natixis in February 2022, a second phase has been launched to further explore, fine-tune and test the multiple concepts and tools provided in the study. For this purpose, IDFC members were invited for a 2-day seminar in Paris hosted by Natixis to foster understanding and collaboration on the outputs of the study and pave the way towards operationalization.
Agenda
Day 1
Workshop #1 – Anchoring its SDG action into the country roadmap – by Maria José Naranjo and Maria Fernanda Manrique Diaz from Bancoldex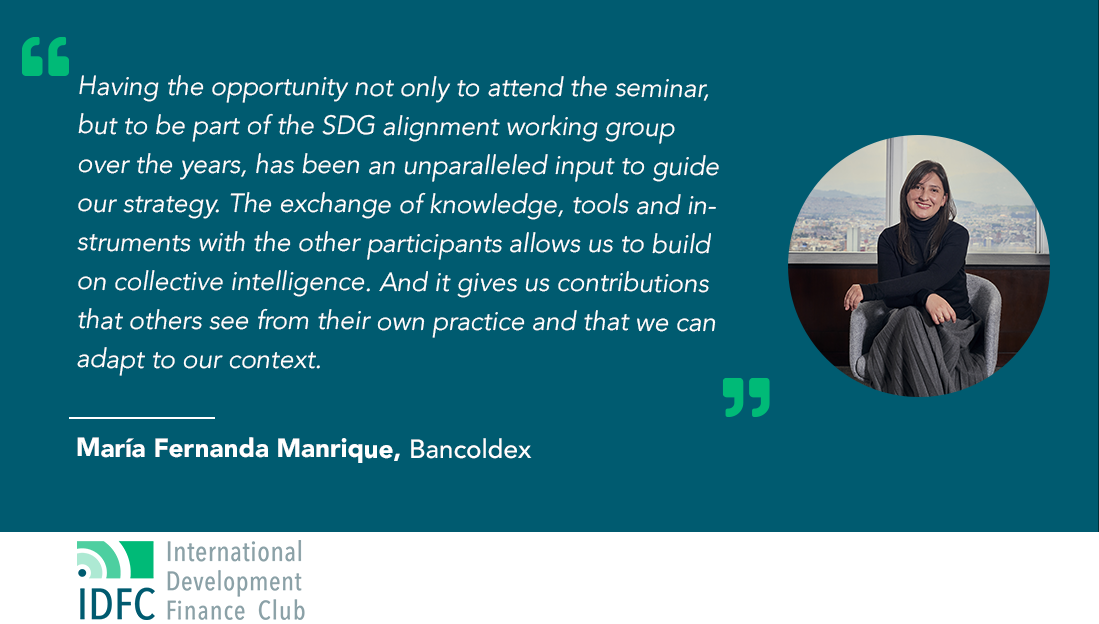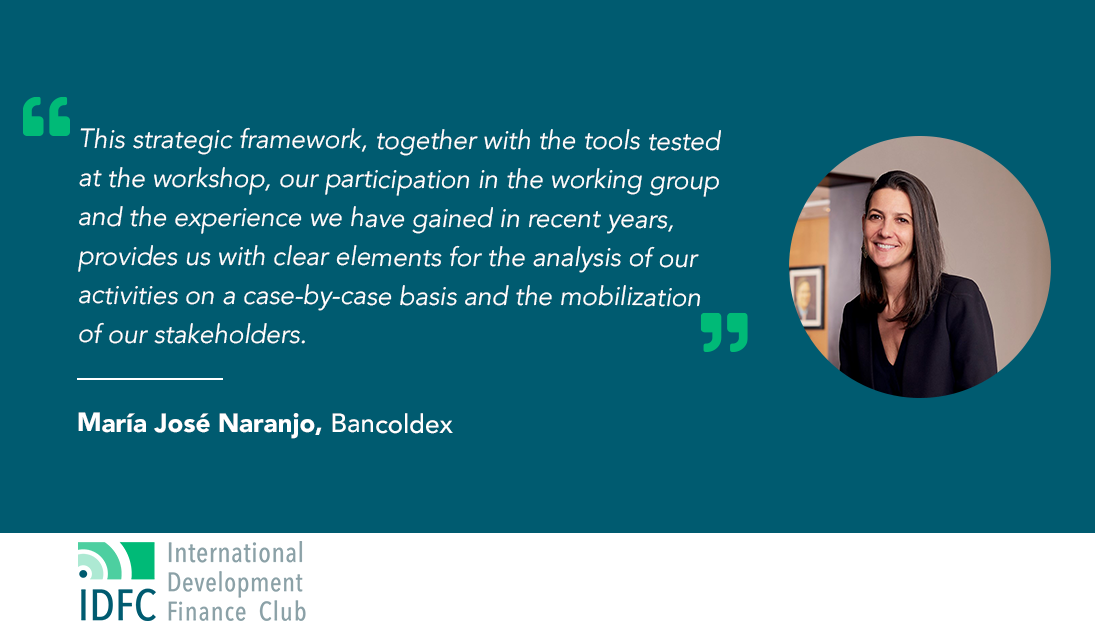 Workshop #2 – Diagnosis at entity and activity level with SDG contribution principles and integration trackers by Derek Verrier & Saphira Patel from DBSA
Workshop #3 – Strategy review – Apply a dedicated canvas to facilitate further integration of SDGs by Talal Karim Alobayd & Mohammed Alyami from ICD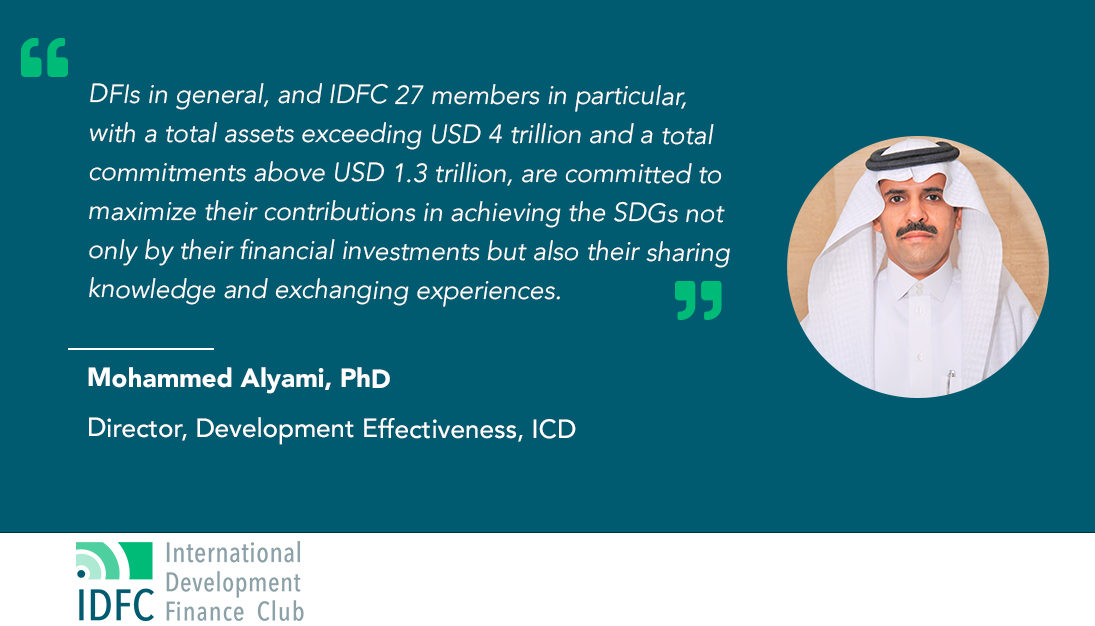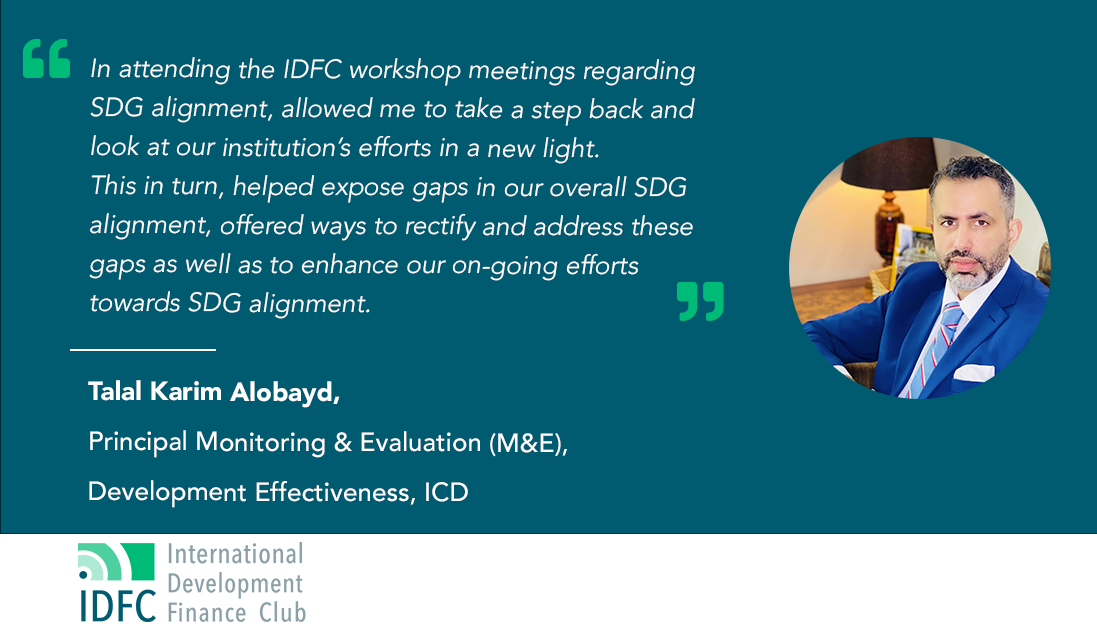 External interventions by Felipe Gordillo-Buitrago from Mirova and Eamon Drumm and Samory Touré from SDSN (Sustainable Development Solutions Network)
Day 2
Presentation of the Green Weighting Factor (GWF) by Orith Azoulay Natixis
Presentation of the Sustainable Development Analysis and Opinion Mechanism by Marion Joubert & Emmanuelle Matz from AFD
Workshop #4 – Implementation Tool: Adjust projects analytical returns, or creates an adjusted, internal perception of returns, in accordance with sector specific and localized positive and negative impacts by Marion Joubert & Emmanuelle Matz from AFD
Workshop #5 – SDG Taxonomy: Attribute an individual level of "SDG contribution" to a project by creating an internal SDG Taxonomy by Laila Mikou from CDG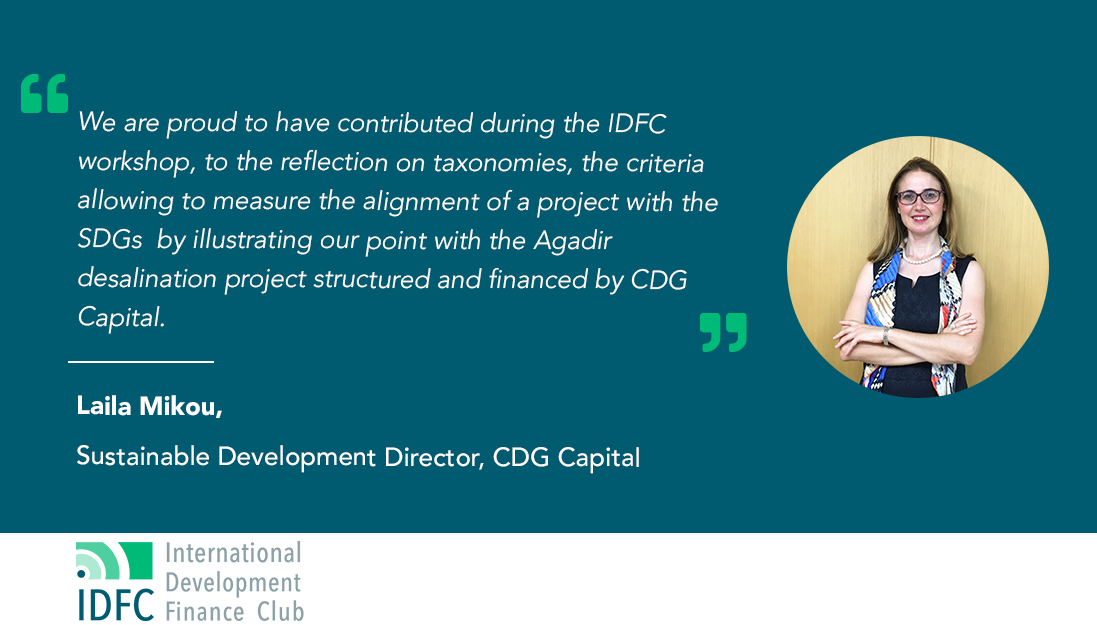 Workshop #6 – External Engagement and accountability – mapping tools by Nihal Özkan & Alara Karacabeyli from TSKB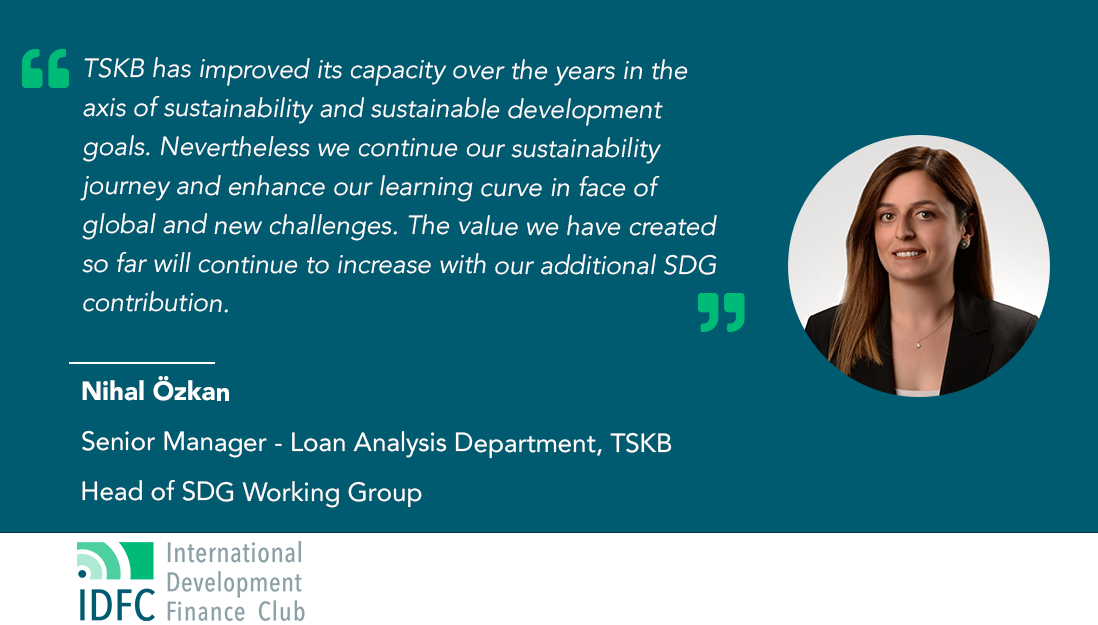 About the study on SDG alignment
This study on Sustainable Development Goals (SDG) Finance alignment is currently being authored by Natixis CIB's Green & Sustainable Hub. It is the deliverable of the advisory mission carried out on behalf of the International Development Finance Club (IDFC). Based on exchanges with IDFC members and other stakeholders, the study is notably presenting a literature review on SDG advancement, a stocktaking of existing practices and concrete tools and recommendations for PDBs to fully play their role on achieving SDGs.