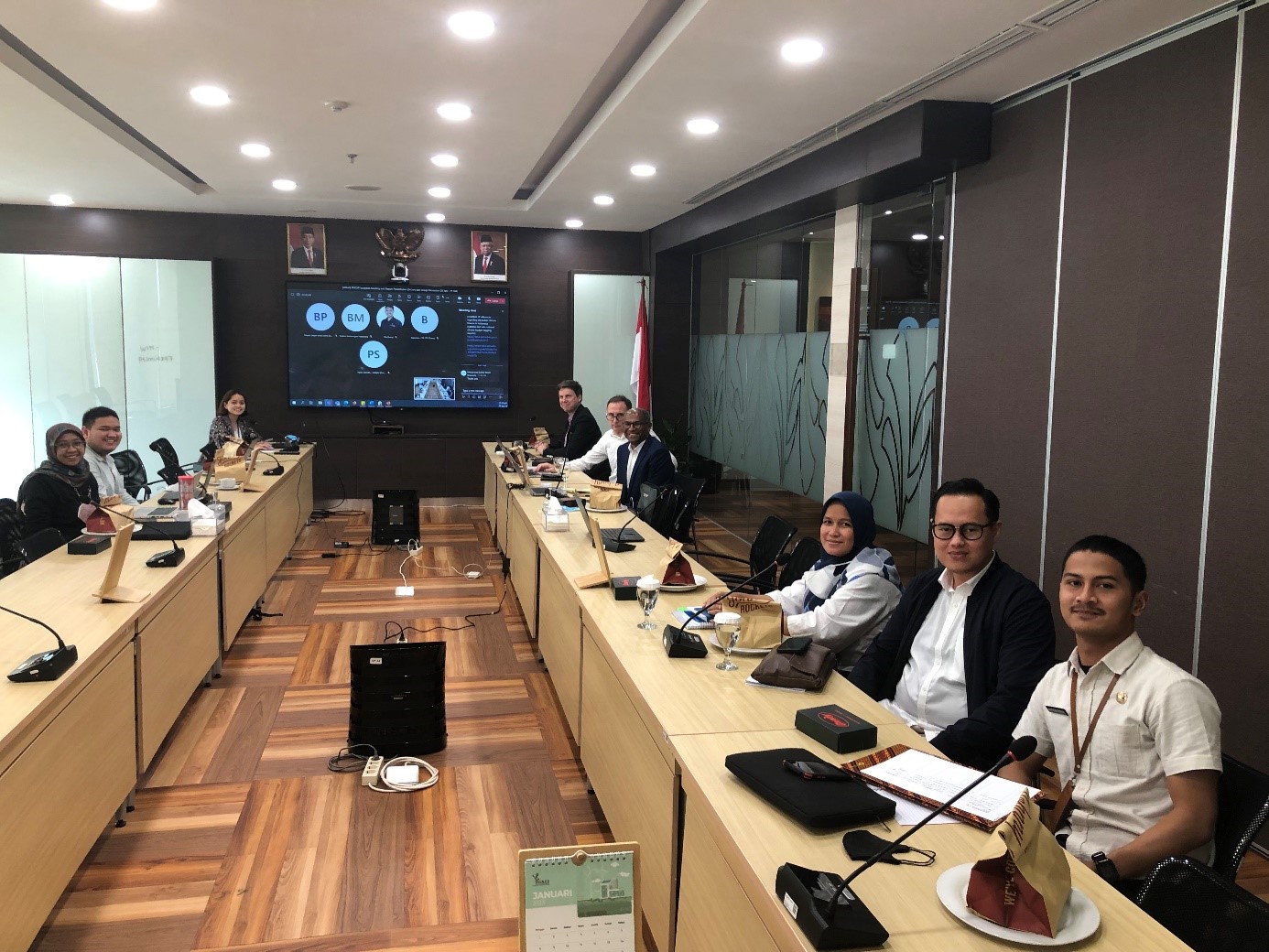 Climate
First NUCA Programme country mission in Indonesia
27 February 2023
First NUCA Programme country consultations with PT SMI in Indonesia
As an integral part of the NUCA, NDBs Urban Climate Action Programme, preparation phase, the dedicated team started the series of country consultations with a visit to the national development bank PT SMI (PT Sarana Multi Infrastruktur Persero) and additional stakeholders in Indonesia. The week-long stay included bilateral talks, group discussions and focus groups, with the goal of identifying key gaps and bottlenecks for urban climate finance in Indonesia.
More specifically, the objectives of the first Indonesia country mission were to discuss the NUCA Programme approach with PT SMI, understand PT SMI's priorities in terms of urban climate finance strategy and support needs, engage and inform key national stakeholders, and collect essential information about the country's municipal climate finance context.
The discussions touched upon important areas of urban climate finance like available financing and funding opportunities, regulatory challenges, integration of climate indicators in current financing structures, possibilities for private sector integration, and more. The country mission allowed to successfully engage various stakeholders like national ministries and authorities, international DFIs and donors, local government networks active in Indonesia, and political partners. A second round of stakeholder consultations is planned for a later stage of the NUCAP preparation phase.
The outcomes of the consultations will be developed further in close collaboration with PT SMI in order to design the NUCA programme in a tailored and effective way and identify potential partners and supporters for the implementation phase, which will follow soon after the finalisation of the preparation phase in 2023.
The project team would like to express its gratitude to PT SMI for organizing the mission and for their hospitality. Additionally, the project team is thankful for the availability and fruitful discussions and inputs provided by representatives from the Ministry of Finance, Ministry of National Development and Planning, and Ministry of Home Affairs, the German Embassy, World Bank, EIB, AFD, EU Delegation, ICLEI, UCLG-ASPAC, CDB, ADB, JICA, CDIA, and APEKSI. These contributions have helped to refine and shape the NUCAP programme.
NUCA financing was approved at the identification stage by the International Climate Initiative (IKI), a programme of the German government aimed at supporting thematic and sectoral initiatives around climate change.