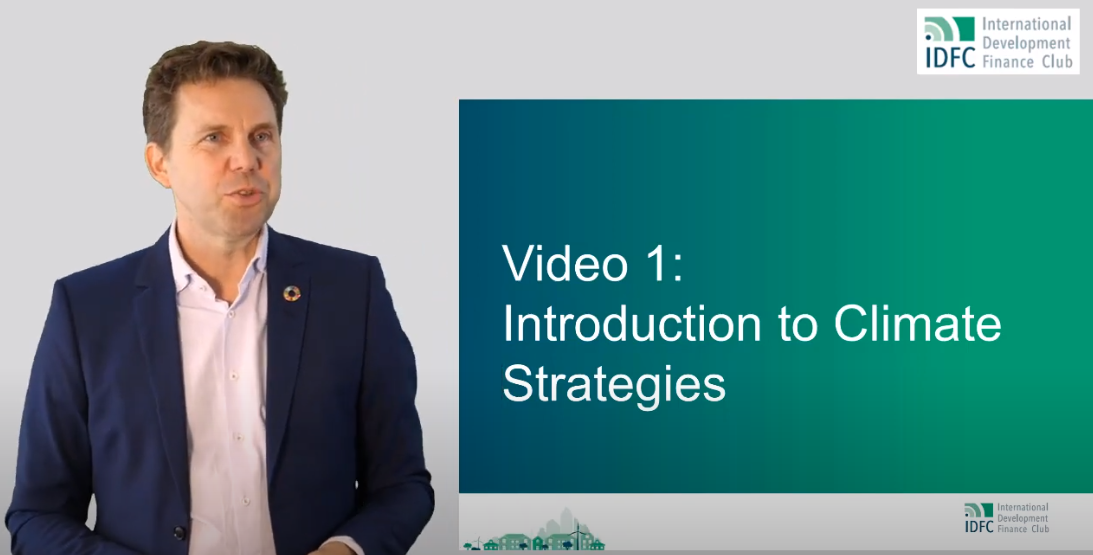 Climate
IDFC Climate Facility just added on its Climate finance Toolbox with the release of a webinar on Climate Strategy
22 February 2023
Following the IDFC Climate Facility first training week hosted by TSKB in Istanbul on May 2022, the Club is now officially releasing the first part of its Climate Toolbox focusing on Climate Strategy. 
As a basis to strengthen capacities among IDFC member banks and to support the Knowledge and Sharing activity line, the IDFC Climate Facility implemented an IDFC Climate Toolbox built toolkit-by-toolkit.
A course addressing Climate Strategies for Public Development Banks along with its Climate Toolbox will guide you through various steps on developing and implementing a climate strategy with 9 sessions on Climate Risk Assessment (CRA), greenhouse gas (GHG) accounting, and other relevant inputs for your organization.
To strengthen your knowledge in understanding the financial risks related to climate change the IDFC member AFD also released a Mini MOOC providing keys on what physical and transition risks are, the challenges they pose for regulators and financial institutions, and how taking them into account can contribute to the transformation of the economy.
Click here to watch the 11 sessions